Edward Paston - Musician
Edward Paston (1550-1630) was raised at the Tudor Court. Edward's father Thomas was a courtier and King Edward VI had become Edward's godfather. Edward's father had taught the young Princess Mary to play the virginal.
From her accession in 1558, Queen Elizabeth I promoted a love of music amongst her courtiers. As a young man, Edward had travelled to Spain where he was taught to play the lute.
Byrd and Tallis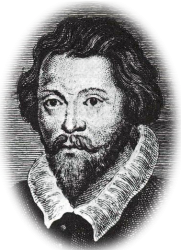 William Byrd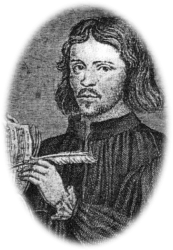 Thomas TallisThe establishment of the Church of England did not prevent the great Catholic composers of the day such as William Byrd and Thomas Tallis from continuing to dominate the composition of choral music. Elizabeth encouraged both music and dance and her subjects greatly enjoyed both activities. The Elizabethan 'English Renaissance' included the adoption of the Italian polyphonic style and of the development of an English Madrigal. Many of the Elizabethan madrigals remain very popular to this day.
With the opportunity to compose sacred music frustrated by the Puritans, Byrd and his contemporaries responded to the nation's appetite for singing by composing many secular songs. The popularity of song provided an opportunity to employ subtle references to Catholic ideas. For example, Elizabeth's predecessor Mary had tried to crush the rise of Puritanism and Mary's memory was often celebrated and venerated in secular songs through lyrical references to lilies.
Crowned with flowers and lilies I saw the Muses
A shrine adorn above the sphere of crystal
Therein to place a Queen whom fates refuses

A sacred tomb to give of fame immortal:
Mary she hight, of Henry great the daughter ...
Edward Paston wrote the poem 'Crowned with flowers and lillies' as a tribute to the late Queen Mary. Lillies were traditionally the Christian symbol of the Virgin Mary and Edward was making a powerful devotional connection to the Mother of the Catholic Church.
Satire in Song
Edward Paston became an associate of William Byrd who was employed by Elizabeth as her organist and chief composer. Byrd not only put some of Paston's verse to music he had referred, in one of his satirical songs, to Paston's house at Appleton Hall, remotely located near King's Lynn in Norfolk and which served as a sanctuary for Catholics.
My mistress had a little dog whose name was Pretty Royal,
Who neither hunted sheep nor hog, but was without denial
A tumbler fine, that might be seen to wait upon a fairy queen.
Upon his mistress he would wait in courteous wise and humble,
And with his craft and false deceit, when she would have him tumble,
Of coneys in the pleasant prime, he would kill twenty at a time.
The lyrics of this song are believed to be a cutting satirical reference to the Earl of Essex, suitor to the Queen and an enemy of Catholics, as Elizabeth's 'little dog'.
Edward's Library
Edward supported Byrd and his contemporaries by collecting and commissioning partbooks that would enable instrumental accompaniments to the most popular consorts (a solo voice accompanied by the lute or viol).
Edward and his household in north Norfolk were responsible for compiling a large number of other music books around the turn of the seventeenth century. Included were examples of continental sacred music, earlier Tudor repertoire, instrumental music and a large proportion of Byrd's published and unpublished output. There are around 50 surviving sets of partbooks in the collection, though not all have survived complete. Many of these partbooks are now held in the British Library.
Edward Paston and his circle of musicians and composers lived through dangerous years of determined and ruthless persecution of Roman Catholics, who from the time of the Spanish Armada were seen as a dangerous threat to Elizabeth's throne. However, some royal patronage, their own musical talents and a good deal of cautious behaviour helped them to survive and ensured the preservation of some of this country's finest compositions.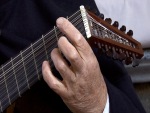 Further Information
Elegiac consort songs in the Paston manuscript collection, Philip Taylor
William Byrd's codes in his elegies and lament songs
Brett, Philip, "Edward Paston (1550-1630): A Norfolk Gentleman and his Musical Collection",
pp. 51-69
,
Transactions of the Cambridge Bibliographical Society, vol. 4, no. 1
(1964)
www.jstor.org/stable/41337105
Knights, Frances, "The Paston Manuscripts as Sources of Byrd's Music",
pp. 56-84
,
Notes 77
(2020)
Sequera, Hector, "Reconstructing William Byrd's consort songs from the Paston lutebooks: a historically informed and computational approach to comparative analysis and musical idiom",
pp. 455-477
,
Early Music 47
(2019).
DOI: 10.1093/em/caz069