Horton Manor - A Paston Outpost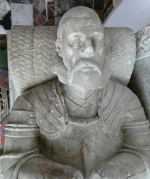 Clement PastonClement Paston, the third of the Pastons to have carried the name, was born in 1508 and on his death in 1597 was laid to rest at Oxnead Church in Norfolk. He became an important member of the Tudor court and was highly regarded by Henry VIII Edward VI and the queens Mary and Elizabeth. It was Clement, probably through royal favour and possibly because of a family connection, who added Horton manor to the Paston family's extensive holdings of land, distant though it was from the Paston properties in Norfolk.
Clement is referred to as an admiral; the word does not have the formal meaning of Admiral in today's Royal Navy, but indicates he took a leading role at sea. He is reputed to have made part of his riches through the capture and ransoming of a French nobleman. His reputation as a soldier also contributed to his favour with both Henry VIII and Elizabeth I, as recorded on his tomb in Oxnead church.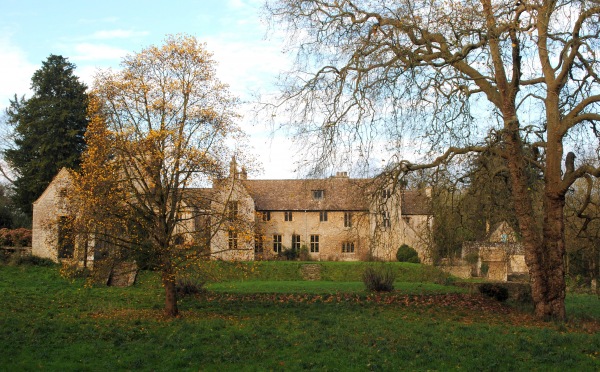 Horton Court, Gloucestershire. Photograph Ray Bird, CC BY-SA 2.0The house Horton Court in Gloucestershire was built in 1521 by William Knight, later Bishop of Bath & Wells. The Tudor stone structure was added to a 12th century Norman wing. With the dissolution of the monasteries, the manor passed to the Crown in 1546 and thence to Edward Seymour, the Lord Protector, Duke of Somerset. Somerset was executed in 1552 and Horton was awarded to Clement Paston, who finally gained possession in 1558.
Clement, who is thought to have maintained allegiance to Catholicism, avoided Horton, as the area was particularly hostile towards recusants – those who declined to attend the church services of the national Anglican church. When Clement died, he bequeathed Horton to his nephew, Edward Paston. Edward, also a Roman Catholic, similarly avoided Horton in favour of the quieter pastures of west Norfolk - Appleton Hall - and north Norfolk - Barningham Hall.
In 1630, Edward's son William inherited Horton from his father. It was William's eldest son, another William, who was the first Paston to make Horton his home, following his marriage to Mary Lawson.
William was buried at Horton Church in 1673, and there is a monument to him in the north aisle of the parish church of St James. His son John (1669-1737) moved to Horton in 1708 and constructed a Roman Catholic chapel in the Norman wing of the court. A hidden panelled recess behind the chapel altar gave way to a secret stairway exit.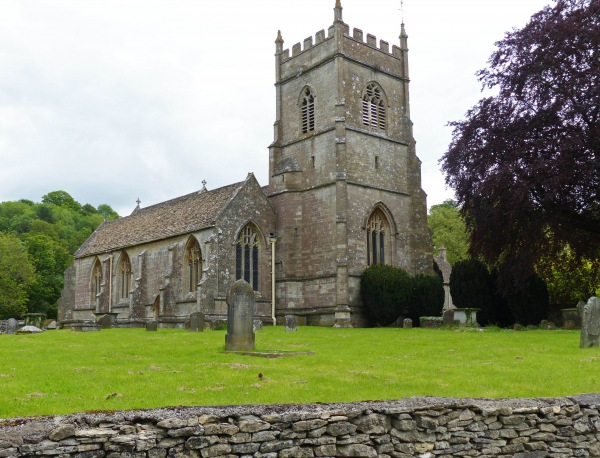 St James the Elder parish church, Horton, resting place to several Pastons. Photograph Adrian Pingstone, CC Public Domain.Married twice, John also has a memorial in the north aisle of the parish church. He was succeeded by his son William (1700-1769). William's daughter, Anna Maria, married George Throckmorton (1748-1767), a member of one of the oldest Roman Catholic families in the country. The family name will always be associated with the Throckmorton plot of earlier times, when in 1583 there was an attempt to usurp Queen Elizabeth's position on the throne. The Throckmorton family home at Coughton Court in Warwickshire was also a meeting place for the conspirators of the Gunpowder Plot of 1605.
Both William Paston's and his wife Mary Courtney's portraits can be seen in Coughton Court, which now belongs to the National Trust. Alas, this William met with an unfortunate death – pierced by a needle left by a seamstress in the sleeve of his shirt.
William's brother Clement IV moved to Horton in 1769 and died in 1788. Leaving no children, Clement left Horton to his wife Mary Isabella, who eventually had to hand it over it to Thomas Brooke in 1794. Brooke was a local lawyer, and such were the Paston family's debts that they had mortgaged the property to him.
Horton Court has recently been restored by the National Trust. This wonderful building, tucked into a valley in the Cotswolds, is now available to rent as a holiday 'cottage' that sleeps ten.
Information drawn from The Pastons of Horton by J. N. Langston 1958, Vol. 77, 97-126 In the Transactions of the Bristol and Gloucestershire Archaeological Society