The Pastons for FE/HE
That Shakespeare Life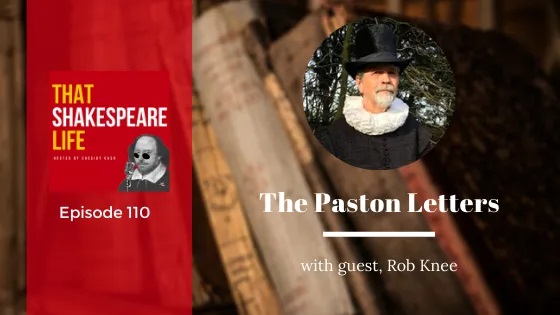 Join Dr Rob Knee of the Paston Heritage Society as he discusses the Paston Letters and the Falstaff of Shakespeare as opposed to the real Sir John Fastolf. The podcast is one episode of Cassidy Cash's 'That Shakespeare Life' great series on the life, times and plays of Shakespeare.

The Pastons, Great Yarmouth and their World - a one-day symposium
October 2019 saw a conference at Great Yarmouth, organised by Paston Footprints and the Great Yarmouth Local History and Archaeology Society, which looked at various aspects of the Paston family story. The four speakers drew on their own specialities to broaden our knowledge of the Pastons and their lives.
The first speaker was Dr Rosemay Horrox of Fitzwilliam College, University of Cambridge. Taking as her topic "The Usefulness of the Pastons", she put them into the wider context of medieval history, but often with particular extracts from the Letters illustrating personal aspects of their lives.
Professor Tom Williamson of the University of East Anglia drew on his wide knowledge gained through leading landscape studies across the east of England and recent research on the Reptons – Humphrey and son John Adey – in considering the gardens at Oxnead Hall.
Dr Rob Knee of the Paston Heritage Society examines the many links between the Pastons and Great Yarmouth through a study of the town's hinterland. He charts the Pastons rise and fall from the earliest mentions at the close of the 14th century through to the demise of the family as Earls of Yarmouth in the 18th century,